Automatic Sliding Door
December 8, 2021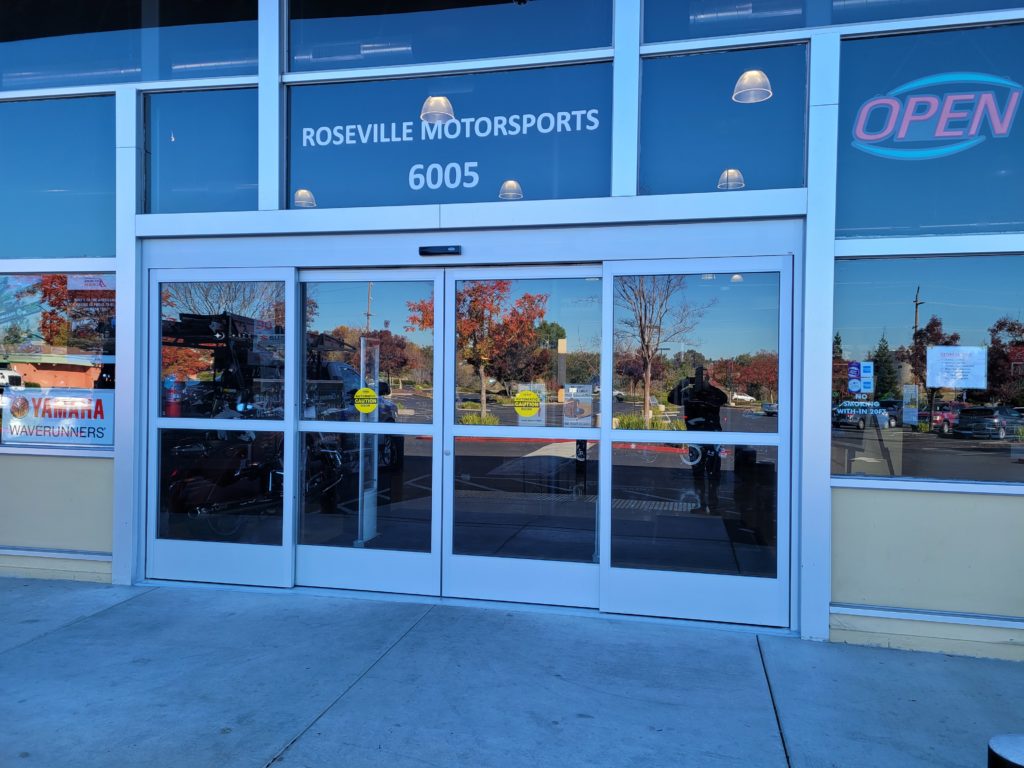 This customer inherited an older Automatic Door with his new building. At first look, it was clear the door had seen better days. Most parts on this door had been worn to non-operation, to use the door, it had to be manually open and closed. Door 28 technicians began by replacing parts such as rollers, motor, controls, portions of the damaged threshold and safety devices. The door came to life, however due to the age and worn structure it was clear the door would work for a limited time only.
This door lasted 2 years with repairs, allowing the customer to prepare for the cost of a new door, as this can be a larger investment for a business, it can also provide a sigh of relief knowing that a new door can save time and resources allowing the owner and employees to focus on their business.
Ready for a new door, the customer approved the replacement. Although we have been experiencing long lead times for most material the Automatic door arrived. We removed the old door and installed the new, and noticed how the automatic door is so quiet you can barley hear it opening and closing, with all Safety devices operational and adjusted to meet an AAADM Certification, this door is ready and looking good.