Hollow Metal Door Install
March 10, 2021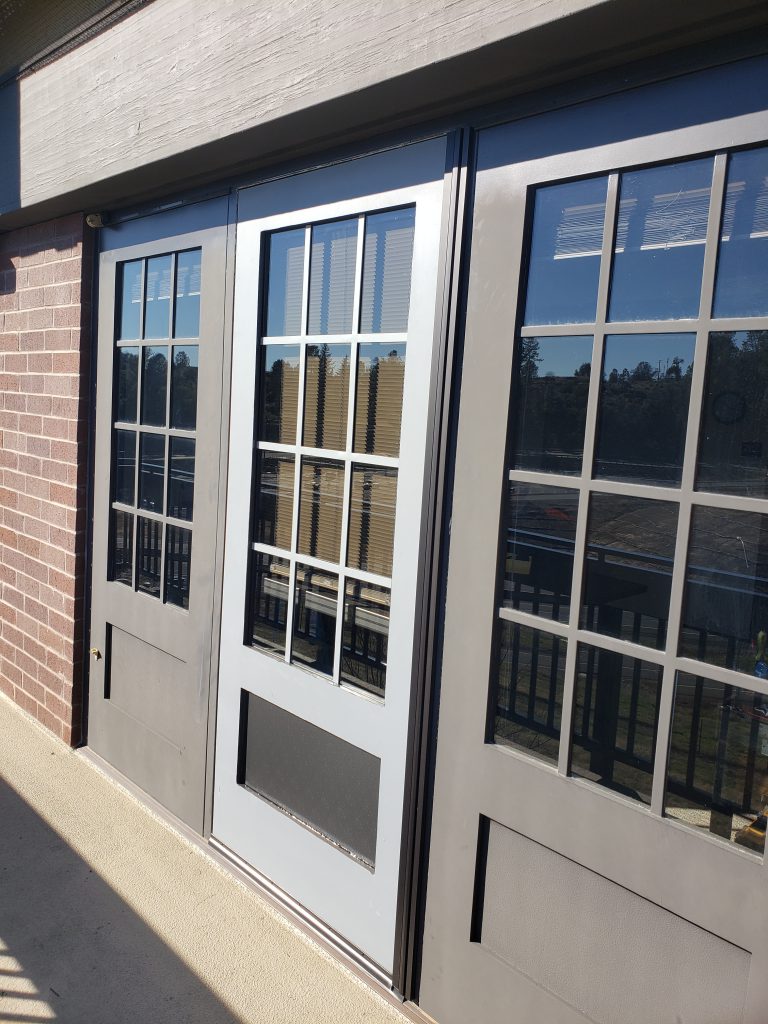 A contractor reached out to us wanting to see if we could help with this project. The project included installing an Egress Only Door into an older fixed Hollow Metal window wall, the customer wanted to remove the center piece and install a door so the customer could have emergency egress operation to the exterior from a conference room in an emergency . The customer was specific, they wanted the door to blend in as if it was not a door looking from the exterior into the building.
With some careful measurements, we order a door to fit the opening. One challenge with this project was the grid in the glass , each piece of glass is individual and creating the sam e affect to match either side was proven to be difficult when ordering a door to match.
We cut the center section out, installed the new door . And because there was a threshold installed under the 3 sections originally, we were able to use it as the new egress door 's threshold. W e installed a new V on Duprin exit device rim panic to meet egress , surface mount LCN c loser, and auto door bottom sweep seal. We fabricated Grid to glass stop to look like the grid width and height size by welding 1" metal . We then installed a glazing product to finish off the install, this door blends right in.