Low Energy Paddles
March 10, 2021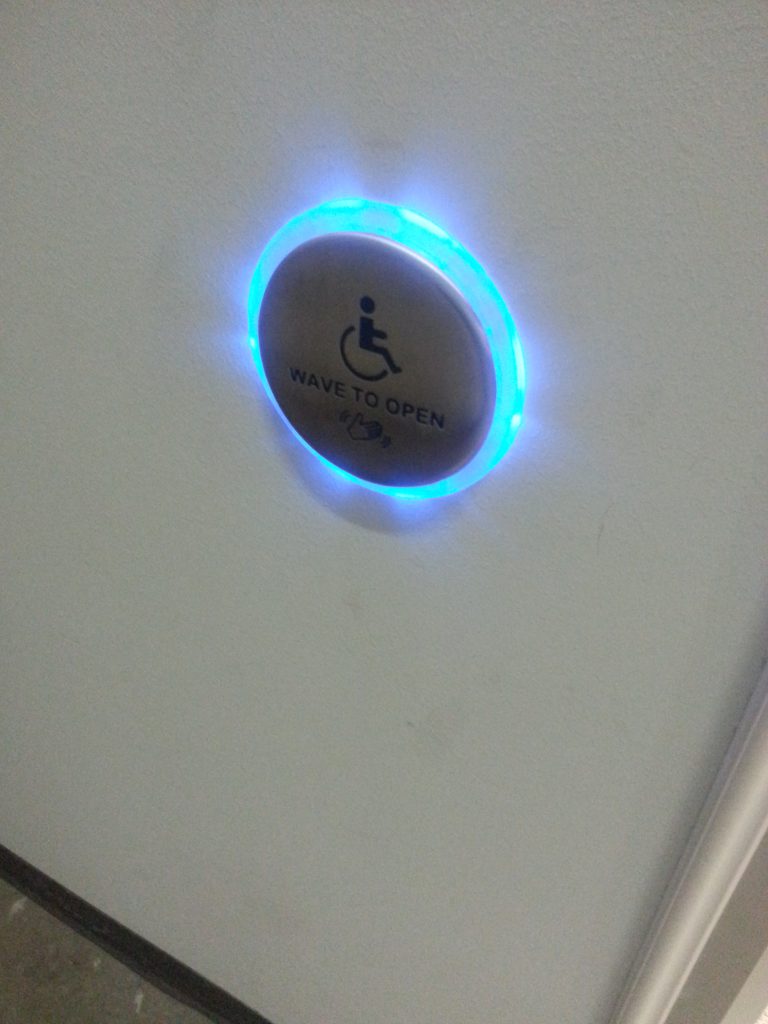 This customer is being proactive to meet newer and local changes to regulations and requirements. They have tasked Door 28, Inc. with replacing the old square paddles used to activate a Low Energy Operator which opens the door.
We began by removing the old square paddles and installing a column paddle, the column paddles are not only compliant but also serve a purpose. These column paddles are designed to depressed anywhere from the top to the bottom of the paddle to activate the door.
We also installed a Wave technology paddle; these are way cool because it allows you to Wave your hand to open the door instead of touching it. An added safety measure to prevent the spread of viruses. We are seeing more and more touchless technology in the door industry.